Moving Services in Atlanta
Moving Services for Less. Call Today!
On top of junk removal and other services,  White Gloves Junk Removal & Dumpster Rentals proudly offers professional moving services, as well! Whether you're moving your home or business, we have the tools, skill, and know-how to assist you. Other junk removal companies may be careless with your belongings, but here at White Gloves, we know how precious they are to you. That's why we promise to handle everything with the utmost care.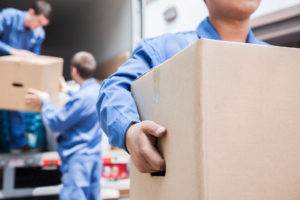 As a locally owned and operated team, we take pride in our customer service and professionalism. When we establish an appointment time with us, you can bet that we will show up on time and in uniform, ready to help your moving project go as smoothly as possible. As we move your belongings, we will handle each box and piece of furniture with care to ensure that your property doesn't suffer any damage.
Your Full-Service Team
White Gloves is a full-service team, which means that you don't have to lift a finger; we'll take care of all the work! While we're working, if you decide you'd rather get rid of some of your junk or furniture items, we'd be happy to take care of that, too! What's more, we'll even go through your items and donate everything we can, giving back to the community. Now that's community-friendly moving service you can feel good about!
Quick Turnaround
We know that your time is important to you–it's important to us, too! Because of this, we happily offer same and next-day appointment availability. That means that you can have your moving service taken care of, even if you book at the last minute. You'll be amazed at how fast White Gloves can accommodate your schedule.

Pricing for Moving Services in Atlanta
If you're in Atlanta or the surrounding area, we would love to get to know you and help you with our professional moving services. During our initial phone call, we will work with you to establish a good appointment window, helping you save time. On top of that, our pricing is more affordable than our competitors. So, why wait any longer? You can schedule your appointment with us by calling us at (404) 948-5371, visiting our Contact page, or using our online booking tool.
Same-day and next-day appointments available
Sunday service available