FULL-SERVICE JUNK REMOVAL IN ALPHARETTA
Your Local Pros for Junk Removal in Alpharetta
With White Gloves Junk Removal & Dumpster Rentals just a call away, junk removal in Alpharetta is hassle-free! We provide full-service junk removal, dumpster rentals, and convenient moving services to our community so that getting rid of unwanted items is quick and easy. Since we're locally based in Southwest Atlanta, we're usually able to accommodate same-day and next-day appointment requests as well!
No matter your project timeline, White Gloves has the tools, training, and expert team to get the job done. When we arrive on-site, you can rest easy knowing that we have the equipment necessary to complete your project safely. As a licensed and insured company, you have an extra layer of protection if anything were to occur on your property. Not every junk hauler can say the same about the quality of service that they deliver!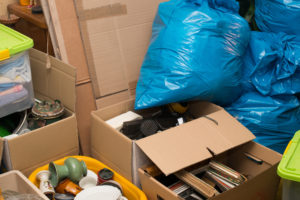 Our full-service junk removal is great for projects like:
Estate Cleanouts
Office Cleanouts
Home Renovation
Landscaping Cleanups
Deck Removals
Larger Renovation Projects
Moving Services
Junk Removal in Alpharetta Made Quick & Easy
Get back to your routine by calling White Gloves for convenient, hassle-free junk hauling! We're the full-service junk removal provider that you can rely on for dependable service. Call our expert team at 404-709-8898 to discuss the details of your Alpharetta junk removal project. We can answer any questions you have and help you schedule your appointment in just a couple of minutes. After your junk removal appointment has been scheduled with White Gloves, you'll have peace of mind knowing that our friendly, professional team will take care of everything else. Here's how our process works:
When the day of your appointment comes around, we'll provide you with a courtesy call 30 minutes before we arrive.
Once we're on-site, show us the unwanted items you'd like to have hauled away.
You'll receive a firm, upfront price quote from our crew.
As soon as our quote has been approved, we'll get started right away!
That's it! Say bye-bye to clutter for good.
By hiring White Gloves, you save time, energy, and prevent damage to your property and personal injury from trying to do it yourself. Since we're a local business, we're also able to keep our prices below the competition without sacrificing the quality of service we provide. We're ready to get started on your project, so why wait? We could be finished sooner than you expect! Contact White Gloves at 404-709-8898 to schedule your appointment for junk removal in Alpharetta today.
Alpharetta Junk Removal Hauled Away In Less Than 24 Hours
We're able to accommodate almost any project timeline, including same-day and next-day appointment requests. It's our mission to provide our community with the services they need when they need them. What will you do with the time that White Gloves Junk Removal saves you? Take advantage of what Alpharetta has to offer now that you've got the time to do so!
Popular sites like Wills Park make family fun easy with activities like horseback riding and swimming available. Support local farms and enjoy the taste of seasonal produce at the Farmer's Market off of North and South Broad Street. It's even been voted the "Best Saturday Morning Excursion" for over 5 years! Or, spend time honoring those who have served our country with a visit to the Walk of Memories located at American Legion 201, where there are close to 8,000 bricks inscribed with the names of Georgians that have served in various wars. For a special occasion, attend the annual Taste of Alpharetta held during the spring. Appetizers, entrees, and desserts are offered from top chefs in the area, making the night as unforgettable as it is delicious.
The possibilities are endless, and all you need to do is give White Gloves Junk Removal a call! Contact us today at 404-709-8898 to schedule your Alpharetta junk removal appointment.